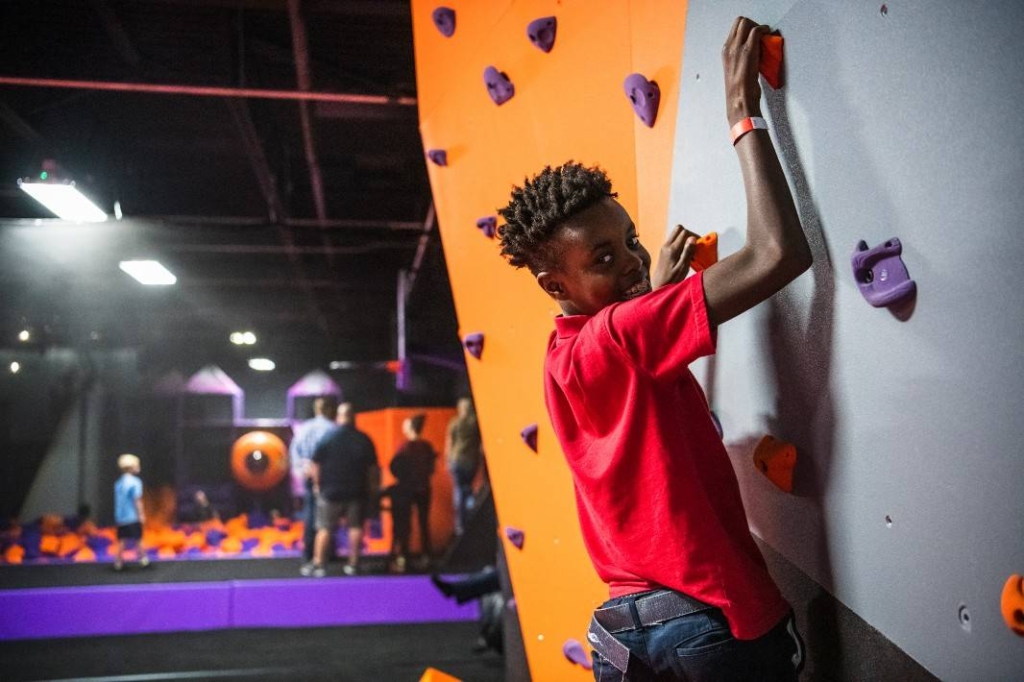 Safest Adventure Parks
in The United States
At Surge Adventure Parks, our main goal is to create a safe and fun environment for our guests and their families. We know better than anyone that having a safe space is a must when it come to family entertainment. In fact, our trampoline parks are known for being some of the safest in the United States. What makes us a great choice for your family? Keep reading below to learn more about the steps we take to make sure your family is safe not only on our trampolines, but throughout the park too.
Regularly scheduled maintenance ensures that all of our adventure parks, and the equipment inside, are safe and clean during your next visit. Each day, our staff inspects trampolines, climbing features, foam pits, arcade games, and more for issues, wear-and-tear, and cleanliness. If at any time our attractions do not meet our high safety standards, arrangements are made to have that attraction temporarily closed until it can 100% pass our daily safety inspections. While we understand having any attraction at our location closed for any reason can be a major inconvenience, safety is our first priority. At Surge, we believe if it's going to be fun, first it has to be safe.
Another step we take to further ensure our guests safety is the training our staff undergoes before they begin actively monitoring the park. Our court monitors are like lifeguards at our trampoline parks, keeping a watchful eye on our guests while they jump, climb, bounce, and play throughout the park. Our court monitors undergo many days of training, including classroom-style education, video presentations, group discussions, and emergency safety drills to prepare for any scenario they might face while overseeing the park. At each of our adventure parks, our team is dedicated to providing your family, friends, and guests with the best experience possible, while ensuring your safety and providing a fun experience.
Whether you are looking for a place to host your next birthday party, special event, end of year celebration, or overnight sleepover, our team is dedicated to making every visit to Surge Adventure Parks an unforgettable experience! Making your safety our top priority has allowed us to improve upon maintenance and staff training standards in the industry today, allowing us to make our parks as safe and as fun as possible. At Surge, friends, family, and fun carry a great amount of significance to us and our team, which is why we do not cut corners when it comes to your safety at our parks.
Do You Want To Celebrate your Birthday Party at Surge?
Events
Get ready for an electrifying experience that will make your heart race with excitement – with Surge Go-Karting!
Events
Surge Entertainment is a family destination that has everything you need to keep the whole gang entertained for hours on end.